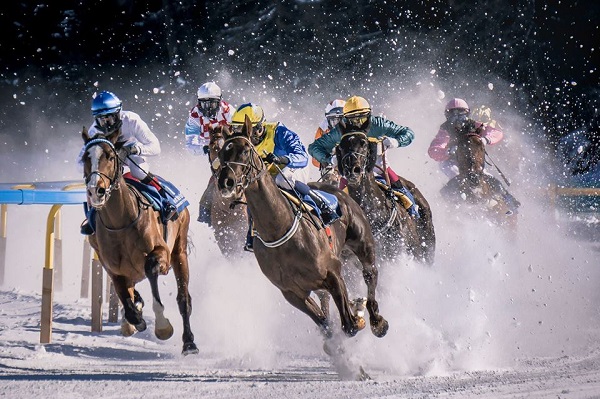 The British Ladies Club in Luxembourg (BLC) is running a Charity Race Night at Top Squash in Sandweiler (25 rue de la Gare) on Saturday 10 November 2018 from 19:30 - 23:00.
The event is the first of its kind to be held in Luxembourg for a while. But what is a Night at the Races? It is an evening where you bet (and can win!) on horse races. Of course, the races will not be live, but shown pre-recorded on TV screens around the venue.
BLC members are welcome (and encouraged) to bring partners and friends!
How does it work? You can bet on the races for €1 per ticket. Half of the proceeds of each race will go to charity and the other half distributed to the holders of the winning tickets. First placed horses only to win. The odds will depend on the betting on the actual evening and will be announced before each race.
You can also sponsor a horse in one of the races for €5. Choose a name and your horse will be in the race programme and you can support it on the night. Winning owners will receive a prize. For the final race, there will be an auction of the horses on the night.
Cost €30. To reserve your place, transfer this amount in the BLC Special Events bank account (LU08 0019 2955 6611 7000), stating "Your name + guest names – race night" in the communication/reference. If you would like to sponsor a horse you may pay the €5 per horse at the same time.
The generous package, created in collaboration with Top Squash, includes taking part in the evening; all drinks (softs, beer, wine) until the last race is finished; and a large delicious spread for dinner in "walking cocktail" style (ribs, chicken wings, sandwiches, chicken dips, vegetables and chips with homemade dip).
What to wear? What you like! Race attire is optional and there will be a prize for the best dressed lady and best dressed gentleman, if you want to dress for the races – but you don't have to!
Public parking is widely available at Top Squash (shared with other venues so cannot be guaranteed for all).
For details, see www.blc.lu and www.facebook.com/events/300260597425086/