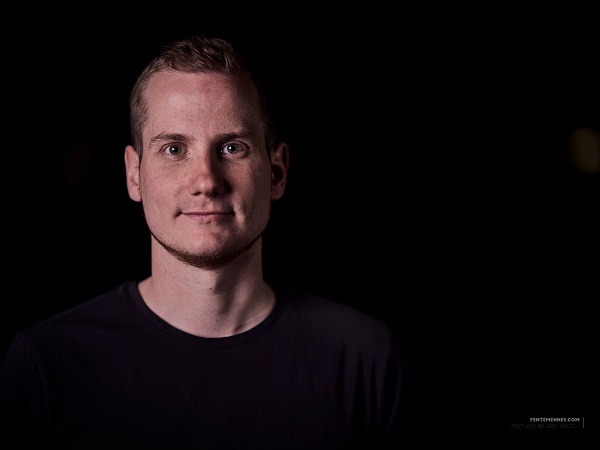 Georges Sadeler; Credit: Eric Engel
Luxembourg's Ministry of Culture has announced that the jury selected Georges Sadeler as the composer of the musical work created for the Grand Duke's birthday (National Day) celebration.
The Luxembourg Philharmonic Orchestra will perform this festive work for symphony orchestra (strings 14/12/10/8/6; 3 oboes; 3 flutes; 3 clarinets; 3 basses ; 4 horns; 3 trumpets; 3 trombones; 1 tuba; 1 harp; timpani (kettledrums); 2 percussions) at the Luxembourg National Day opening ceremony on 23 June 2023.
Twelve composers responded to the call for applications launched by the Ministry of State and the Ministry of Culture in 2022. This commission was allocated €8,500 excluding VAT.
The selected composition was that of Georges Sadeler (born in 1988), a Luxembourg composer and saxophonist at the Luxembourg Military Band. From an early age, he showed an interest in composition and arrangements, encouraged first by his father and later by his two teachers, Marco Pütz and Claude Lenners, at the Conservatoire de Luxembourg (Luxembourg music conservatory). After studying harmony, counterpoint, fugue and orchestration, he finally started composing.
Georges Sadeler took his first steps in arranging with assignments for several brass bands and wind bands, which helped him develop his own style. Exploring the vast possibilities of contemporary and classical music became his new focus and he is now interested in creating new sound colours and techniques for various lineups.
In 2017, he won the first prize in the 4th International Composition Competition "Artistes en Herbe" Luxembourg in the "Senior" section and in 2021, the first prize in the 6th International March Composition Competition "Citta di Allumiere" in the category A "Concert March" and the first prize in the 1st International Competition for Original Compositions for Youth Orchestras "Piccolo è bello" in the category "Grade 0.5". Then, in 2022, he won the first prize of the "3rd Composition Competition for Youth Orchestras in Trento in the category B "Grade 2" and the first prize of the international orchestral composition competition "Hymn of Valcamonica" in Breno.
Some of his works have been performed in Luxembourg, Belgium, Germany, the Netherlands, Portugal, Italy, Bulgaria, Japan, Canada and the United States.