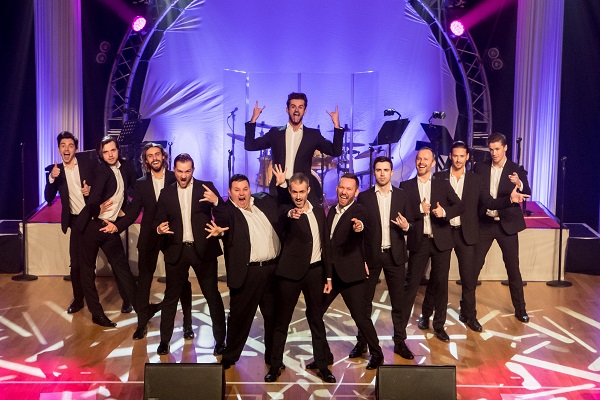 The 12 Tenors; Credit: Claude Piscitelli
The 12 Tenors will perform their new show "Power of 12" at two venues in Luxembourg in the new year: at the Conservatoire de la Ville de Luxembourg on Monday 9 January 2023 and at the Trifolion in Echternach on Wednesday 11 January 2023, both days at 20:00.
The 12 Tenors are returning to the stage after being forced to take a break due to the COVID-19 pandemic. The twelve international singers will be accompanied by a top-class band.
For many years, these twelve tenors have been performing to audiences all over Europe, as well as in China, Japan and South Korea. Their passion for music unites all the performers, allowing the listener to experience some of the greatest songs of all time, presented in elaborate arrangements and in a new way.
Tickets are available from advance booking offices, via the ticket hotline 470-8951 and online at www.luxembourg-ticket.lu or www.kultopolis.com.