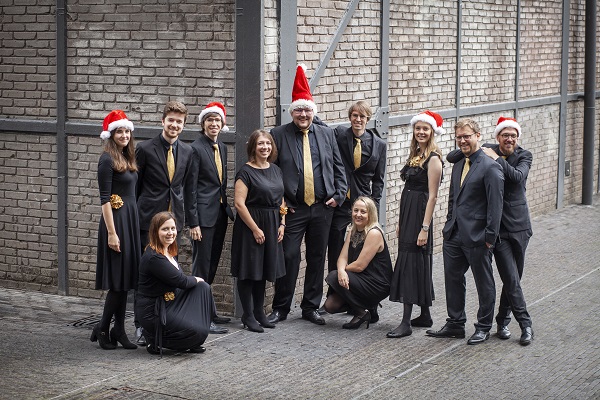 Credit: Filipe Lopes
Luxembourg ensemble The Duke's Singers will perform "Carols for Christmas" at the Mierscher Kulturhaus on Sunday 4 December 2022 at 17:00.
With this varied programme, The Duke's Singers will perform well- and less well-known Christmas tunes from all eras, including acapella arrangements of "O Tannenbaum" (O Christmas Tree) and "Petit Papa Noël" (Little Father Christmas), among others.
The Luxembourg ensemble was founded in 2013 by twelve young women and men. As a tribute to their inspiration, British a cappella vocal ensemble The King's Singers, they gave themselves the name "The Duke's Singers". Their repertoire includes a mix of diverse eras, styles and languages.
The Duke's Singers is composed of sopranos Sandra Morroni, Julie Thomé and Marielle Kaufmann, altos Debbie Marinkovic, Sandrine Garçon and Michèle Neumann, tenors Mark Wilwert, Claude Kraus and Ben Weis and bass singers Patrick Kraus, David Mestel, Lou Wio and Paul Lallemand.
Tickets for the concert cost €26 (reduced rates for seniors, students and Kulturpass holders) and are available from luxembourgticket.lu.