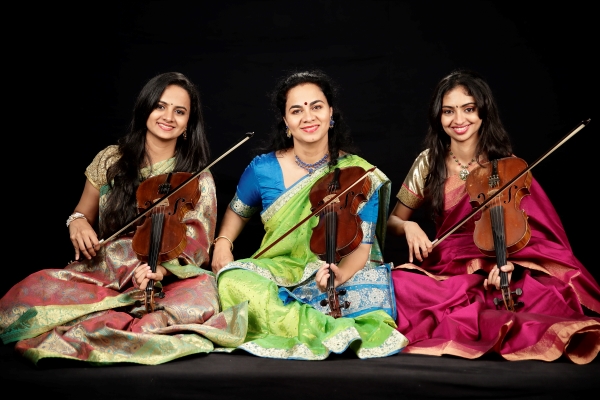 Credit: Inni Singh / Kalasetu / neimënster
The Neumünster Abbey Cultural Exchange Centre (neimënster) has announced a concert "Jalsa" which focuses on classical music from North India taking place on Friday 8 July 2022 at 20:00.
A Franco-Indo-Luxembourgish World Music Festival is scheduled for the summer of 2023, but in meantime, organised in partnership by neimënster and the Franco-Indian association Kalasetu, Jalsa is presented in part of the framework of the 75th anniversary of the independence of India.
It will give pride of place to some of the most talented Indian artists of the new generation, but will also honour the fruit of their collaboration with a French artist who is a rare interpreter of the joys and sorrows of the Kurdish people. It is the creativity born of the confrontation and dialogue between these different artistic universes and different sensibilities that will be celebrated. This is the full meaning of Jalsa, a Hindi term which means at the same time gathering and reunion party.
On the programme of this concert, organised thanks to the support of the Honorary Consul General of India in Luxembourg, a first part devoted to the music of North India with Sangeeta Shankar, one of its most eminent interpreters, and his two daughters Ragini Shankar and Nandini Shankar. The second part, under the title "queens of melody", will take the public on a musical journey combining the sung heritage of the vast lands of Kurdistan with the Hindustani ragas of North India with the Frenchwoman Éléonore Fourniau and the Indian Nandini Shankar, two virtuoso musicians with obvious complicity. The rhythmic flow of Mosin Kawa's brilliant tabla will accompany the artists throughout the evening. A first in Europe.
Ticket prices start at €9.00; reservation via tel.: tel: 26 20 52-1 or online via: www.neimenster.lu.