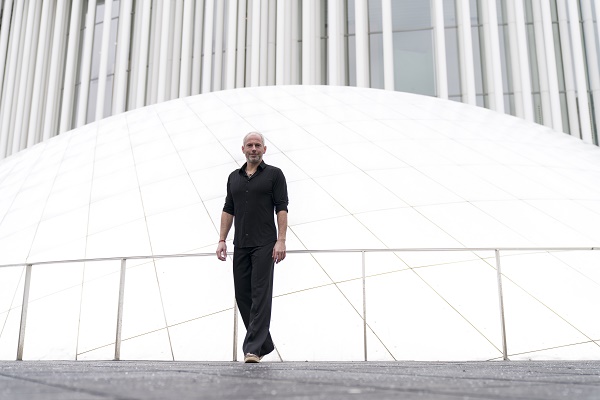 Johannes Kadar, Philharmonie; Credit: © Philharmonie / Alfonso Salgueiro
The renowned Budapest Festival Orchestra (BFO) will perform at the Philharmonie in Luxembourg-Kirchberg on 28 March 2019; conductor Iván Fischer and the BFO are regular guests in Luxembourg.
Together with the late pianist Zoltán Kocsis, they founded BFO in 1983 with musicians "drawn from the cream of Hungary's younger players". Ever since its foundation, the BFO's Music Director has been Iván Fisher. The 28 March concert is focusing on Béla Bartók: Romanian Folk Dances, Hungarian Peasant Songs and Bluebeard's Castle are on the programme. The Festival Orchestra does not simply perform Bartók; they live and breathe his music, and now invite audiences to join them for an entire evening of fantastic spiritual richness and deeply honest music, as stated on their website.
The Philharmonie's 823 steel columns are not only of architectural beauty, but also structural elements. The steel pipes were produced in Hungary.
The OPL is very international, : the orchestra includes Hungarian musicians.
There is yet another Hungarian connection in this context: Johannes Kadar, Head of Communication & Marketing Division at the Philharmonie also has Hungarian family connections. Born in Paris to a Hungarian father, the young boy acquired his "father-tongue" from him. Though Johannes has never lived in Hungary, he speaks and writes excellent Hungarian. His affection to music is "von Haus aus", inherited from his father, who worked together with world famous musicians. The home of the Kadars has not only seen many artists, often at the same time, but they regularly stayed overnight. Several guests had space only under the piano – Johannes informed Chronicle.lu when we caught up with him.
With such a tailwind, the young Kadar did not want to secede from music; he studied economy and music. Having his diploma in the pocket, he has never kept away from the world of music. He moved to Luxembourg in 2005 and has been managing communication and marketing for the Philharmonie from the beginning. He strongly believes that musical life of the Grand Duchy is up to that of Berlin, Paris or New York.
Tickets for the BFO concert on 28 March at 20:00 cost €75, €55, €35 (U27s €45, €33, €21) from https://www.philharmonie.lu/en/programm/budapest-festival-orchestra-ivan-fischer/1954 or tel: 2632-2632.​