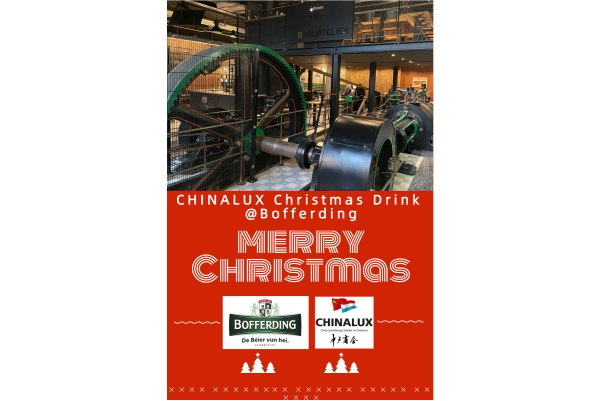 Credit: CHINALUX
The China-Luxembourg Chamber of Commerce (China-Lux) has announced pre-launch access to the BrauAtelier Room at the Brasserie Nationale in Bascharage as part of its "Christmas Drink" event on Tuesday 7 December 2021 from 18:30 to 20:30.
Following a few words from guests and the China-Lux team, a range of beers and some lights snacks will be available at this festive event.
Entry to the venue requires CovidCheck.
Tickets cost €16 (reduced: €8 for members) and ticket sales will close at 18:00 on 6 December 2021 (or until sold out).