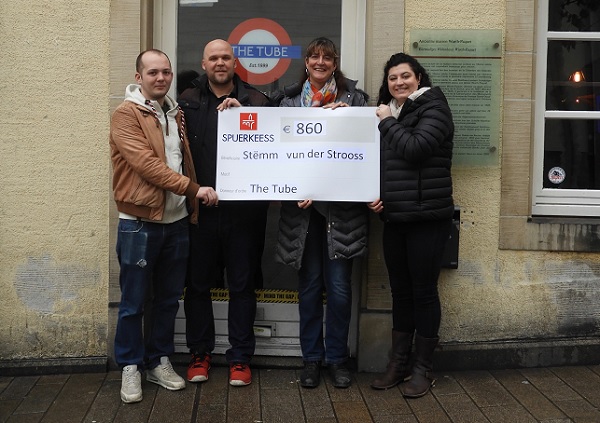 On 8 January 2018, The Tube bar organised its Big Quiz 2018, an opportunity for its team to fundraise for people in need.
Each interested person paid an entry fee of at least €5 in order to participate and answer questions related to political, sports and cultural news related to the Grand Duchy. 17 teams, totalling 70 people, competed by putting their knowledge to the test on Monday evening.
All of the evening's profits were donated to Stëmm vun der Strooss. However, the momentum of generosity did not stop there, since the organisers and the participants wanted to make an additional donation in favour of Stëmm by doubling the amount collected.
Having gratefully received €860 from The Tube, Stëmm vun der Strooss reinforced the message that everyone can fight against social exclusion in their own way.