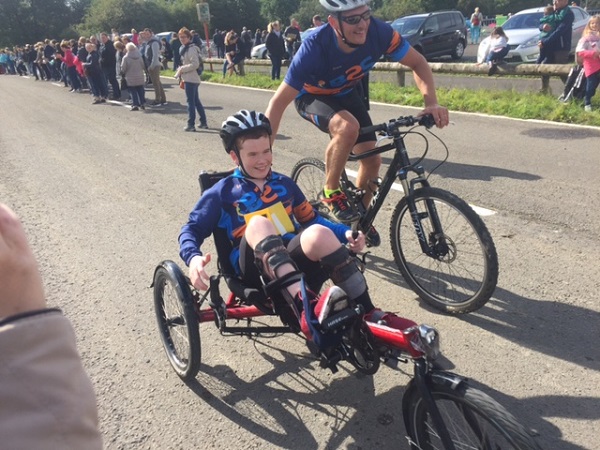 Back in July Chronicle.lu announced a charity quiz night that was being held in Eirelux for 13 year-old Adam O'Brien who has cerebral palsy, to raise funds for him to do the spicy3 triathlon in Belgium.
Adam completed the triathlon on Sunday last in 2 hours 24 minutes.
Adam's parents, Eamonn & Gwen O'Brien, wanted to thank everyone who supported Adam.