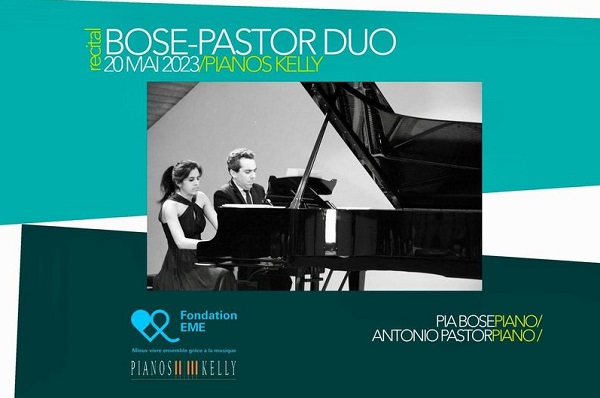 Geneva-based piano duo Bose-Pastor Duo have announced that they are performing a charity concert, organised in collaboration with Luxembourg's Fondation EME, at Pianos Kelly in Niederanven on Saturday 20 May 2023, from 18:00 to 20:00.
Established in Geneva, Switzerland for many years, pianists Pia Bose and Antonio Pastor often represent their respective countries of origin (US and Spain) in their four-hand piano concerts abroad.
This upcoming concert features two significant American works - Souvenirs by Samuel Barber and Cuban Overture by George Gershwin, as well as Brahms' Sixteen Waltzes, Op 39 and Maurice Ravel's La Valse, poème chorégraphique pour orchestre.
Further details and ticket reservations are available online at https://piano.lu/events/bose-pastor-duo.