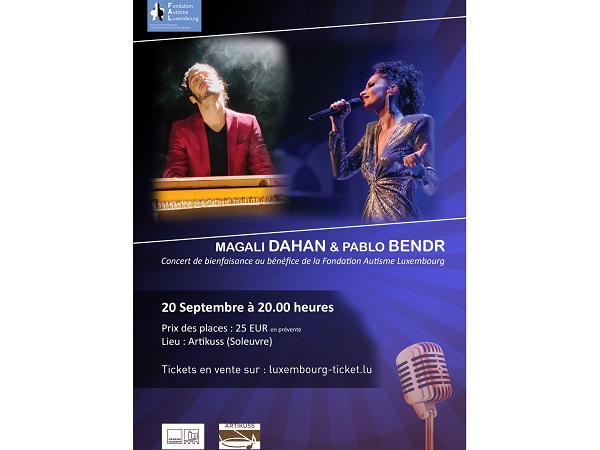 Credit: FAL
Fondation Autisme Luxembourg (FAL) has announced that a charity concert will take place at Artikuss in Soleuvre, in south-western Luxembourg, on Tuesday 20 September 2022 from 20:00.
Organised at the initiative of a mother of an autistic child living in the municipality of Sanem, this benefit concert will raise funds for FAL, whose aim is to defend and promote the rights of autistic people in the Grand Duchy.
On the agenda is a musical journey with Magali Dahan, a Luxembourgish singer residing in Paris, and Chilean pianist Pablo Bendr. This multicultural duo will perform music ranging from "French Variety" to "American Standards".
Concert tickets cost €25 each and are available from Luxembourg Ticket: https://www.luxembourg-ticket.lu/en/8/eid,53261/concert-fondation-autism-luxembourg.html