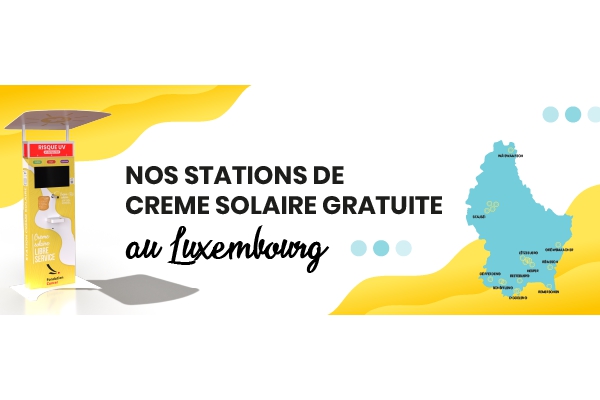 Credit: Fondation Cancer
Fondation Cancer, a Luxembourg non-profit organisation dedicated to preventing cancer, helping patients and supporting research, has announced installation of nineteen sunscreen stations and a targeted awareness campaign in schools in the Grand Duchy.
"Skin cancer is the most common [type of cancer] in Luxembourg and the sun is the number one risk factor. This cancer risk factor is known to a majority of the population, as are the means of protecting themselves, and yet, in reality, few of us put in place the right actions. If we want to reduce the number of cancers, we must raise awareness among the youngest and support a lasting change in habits with the whole family", said Lucienne Thommes, Director of the Cancer Foundation.
43,000 UV tattoos to raise awareness among children
To explain to children the dangers of the sun and the importance of applying sunscreen, the Cancer Foundation has sent all primary school classes 43,000 temporary UV-reactive tattoos. By applying the tattoo to their skin and exposing it to the sun, children can see a rapid change in color. This fun experience will allow to see easily that UV rays, even if they are not visible to the naked eye, have an effect on their skin. The message through the UV-reactive tattoos for children: if the elephant is purple, there is UV, there is danger. Teachers and parents are also stakeholders in this experience since they must accompany the children to the end of the preventive action by applying protective sunscreen.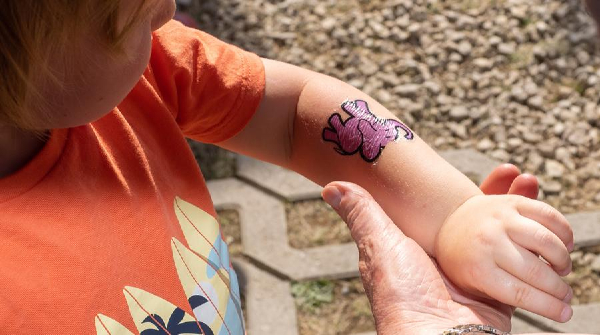 19 sunscreen stations to install in Luxembourg
As a continuation of last year's campaign, nineteen free sunscreen stations will be installed throughout Luxembourg. Twelve municipalities have joined forces with the Cancer Foundation in this action by authorising the establishment on their territory. The role of these stations is twofold: to act as a reminder of the right gestures to apply and to provide the public with a quick means of protecting themselves. All nineteen stations will be available from June to September 2022.