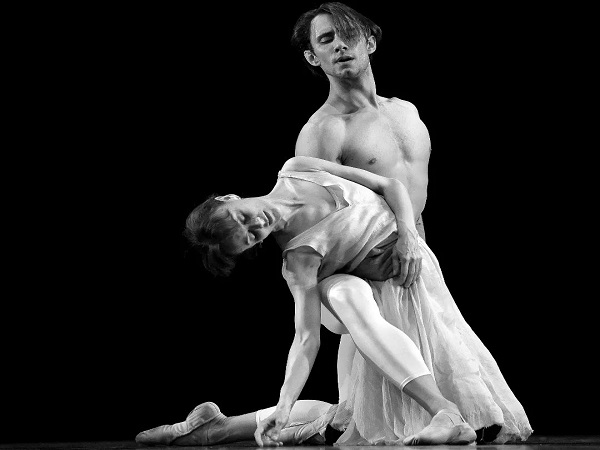 Maria Eichwald and Alessandro Staiano; Credit: Enrico della Valle
After a two-year absence due to the COVID-19 pandemic, the eighth edition of the Luxembourg Gala des Etoiles (gala of stars) is set to take place in the Grand Théâtre de Luxembourg on Saturday 18 and Sunday 19 June 2022.
For this new edition, the organisers will pay tribute to the doctors, nurses, caregivers and other healthcare heroes who worked tirelessly during the pandemic.
As such, the managers of the non-profit organisation DanceXperience have decided to offer 100 free entry tickets for the Gala des Etoiles to hospital service agents.
With the help of the general public and companies, the organisers of this prestigious event hope to offer free tickets to even more healthcare workers.
Individuals and companies wishing to support this action can buy tickets, at the exceptional price of €50, directly from the organisers, by making a bank transfer to the account of DanceXperience asbl, indicating the number of tickets they would like to sponsor: BCEE LU82 0019 3455 9374 5000 with the mention "Luxembourg Gala des Etoiles - Charity for medical staff and paramedics".
The names of individuals and companies will be shown on a giant screen on the day of the show.
Further details about this year's Gala des Étoiles: https://chronicle.lu/category/dance-ballet/40890-international-ballet-dancers-to-spread-message-of-peace-at-luxembourg-gala-des-etoiles