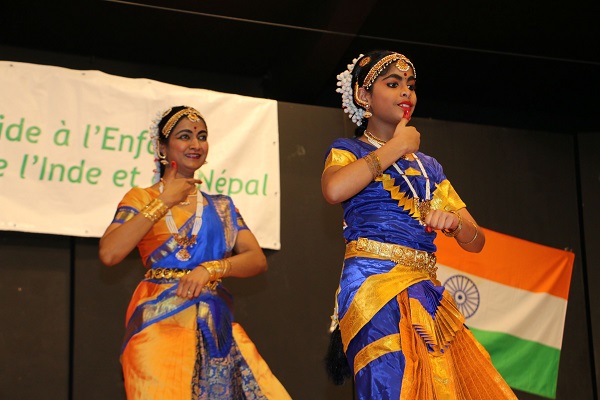 Credit: AEIN
Luxembourg-based non-profit association Aide à l'Enfance de l'Inde et du Népal (AEIN) has announced that it is organising its traditional India and Nepal Festival at the cultural centre in Sandweiler on Sunday 5 June 2022 from 12:00 to 15:00.
This year's proceeds will be used to finance the non-profit's Sahakarya education project in Nepal and its campaign against child marriage in India.
This event will offer Indian cuisine, handicrafts made in India and Nepal and a raffle. Classical Indian dances from South India (Bharatanatyam) presented by the students of Ms Jayakumari Guneratnam will be on the programme from 13:30, whilst an Indian menu will be served from 12:00 to 15:00.
Indian Menu
Starters:
- Chicken Himalaya (breaded chicken with lentil flour and fried)
- Vegetable Pakora (breaded vegetables with lentil flour and fried)
- Vegetable Samosa (triangles stuffed with vegetables, herbs and fried)
Main dishes (accompanied by Naan and rice):
- Fish Tikka Masala (fish cooked in masala sauce with peppers and onions)
- Chicken Sajani (chicken breasts with fresh bamboo, broccoli, mushrooms, peas and herbs)
- Aloo Chana (potatoes cooked with chickpeas, lentils and ginger)
- Vegetable curry (vegetables prepared in a curry sauce)
Dessert:
- A piece of pie
Reservations are open until Friday 20 May 2022 via email: charityevent@aein.lu. There is the possibility to reserve a table, although the number of places is limited to 150 people.