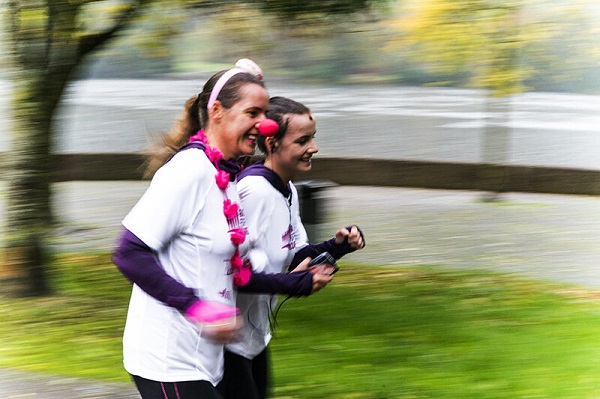 Ilona and her daughter run the Race for the Cure; Credit: Think Pink Lux
For the third consecutive year, Think Pink Lux has teamed up with Think Pink Europe, a non-profit organisation that supports the fight against breast cancer, to host the Race for the Cure in Luxembourg this autumn.
Due to the ongoing COVID-19 pandemic, this year's race will take place in hybrid mode from 26 September to 10 October 2021. Participants can choose to take part in the event virtually or in person.
Race for the Cure® is Europe's biggest sporting event for women's health. It helps breast cancer organisations and hospitals to collect funds and raise awareness. With 500,000 new diagnoses and 130,000 people who die of breast cancer every year in Europe, these funds are of vital importance. Due to the pandemic, big sporting events have been postponed or cancelled over the past year and a half - at a time when breast cancer patients and survivors are vulnerable and need support the most.
Those wishing to participate in Race for the Cure 2021 are invited to register their own 3k walk or 6k run together with friends, family, colleagues and neighbours, as well as connecting to thousands of people all over Europe.
Registrations are now open for the Race for the Cure at https://www.raceforthecure.eu/en/Participate/. Participants are free to go wherever their feet take you, keeping in mind the COVID-19-related guidelines that apply in Luxembourg. Participants can even run indoors on a treadmill or in the gym.
The money raised will be used to support women and their families living with cancer in Luxembourg, as well as to support cancer research at the Luxembourg Institute of Health (LIH).