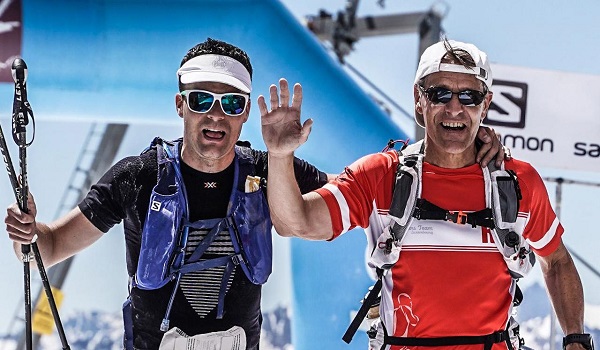 Pit and Tun Van Rijswijk; Credit: Foyer Group
Foyer Group has announced that it is donating €25,000 to Fondation Cancer in Luxembourg to support an employee's project.
Pit Van Rijswijk, who has been working for Foyer Group since 2013, is set to take part in the World Marathon Challenge in 2022. This marathon competition involves completing seven marathons on seven continents in seven days. Pit has launched this challenge in memory of his father, Tun, who died suddenly of a rare brain cancer in 2020.
At the same time as this sporting adventure, Pit, in partnership with the Foyer Group, is conducting a huge fundraising campaign, with all the proceeds going to Fondation Cancer to support research into glioblastoma, a type of brain cancer.
To support Pit's project, which is in line with its values and its long-standing corporate social responsibility (CSR) commitment, Foyer Group has decided to make a donation of €25,000 to Fondation Cancer.
Marc Lauer, CEO of Foyer Group, commented: "In a still difficult year 2021, we want to continue Foyer's commitment to corporate social responsibility. And of all the social issues, scientific research is more than ever on the agenda". He added: "In this respect, what could be more impressive than the challenge Pit has set himself to advance science?"
Anyone wishing to be a part of this adventure and support research is invited to make a donation to Fondation Cancer and follow Pit Van Rijswijck's adventures on the page dedicated to his challenge.