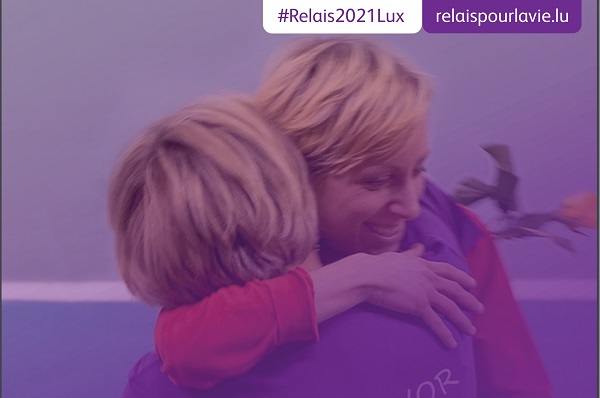 More than 350 teams and 8,000 participants from across Luxembourg are set to take part this weekend in this year's "connected" edition of Relais pour la Vie.
On Saturday 27 and Sunday 28 March 2021, a wave of solidarity will sweep across Luxembourg, as Relais pour la Vie participants run in support of cancer patients and their loved ones.
Fondation Cancer, the organisers of Relais pour la Vie, will broadcast this solidarity event from d'Coque in Luxembourg-Kirchberg via two livestreams:
- Saturday 27 March @ 16:00 - 17:00: opening ceremony, Survivor & Caregiver Virtual Tour and testimonials from patients and guests of honour
- Sunday 28 March @ 16:00 - 17:00: presentation of the Trophées de l'Espoir (trophies of hope), testimonials from patients and guest of honour and the candle ceremony
These will be broadcast on www.relaispourlavie.lu.
Throughout the event, participants are also invited to connect to the chat on the Relais pour la Vie website to share their messages of hope, photos and videos, which will be broadcast during the livestreams.
Guests of honour include Luxembourg's Prime Minister Xavier Bettel and the Minister of Health, Paulette Lenert. In addition, patients, their families and teams will talk about their experiences in order to remind everyone of the reasons for their commitment: solidarity.
Lucienne Thommes, Director of Fondation Cancer, noted ahead of this weekend's event: "We are overwhelmed but also - let's admit it - surprised by the enthusiasm for this connected edition of the Relais pour la Vie. My team and I would like to thank the teams for their enthusiasm, which has enlivened us! Thanks to the donations collected during this edition, we will be able to continue to support patients and their families but also to finance research and prevention projects".