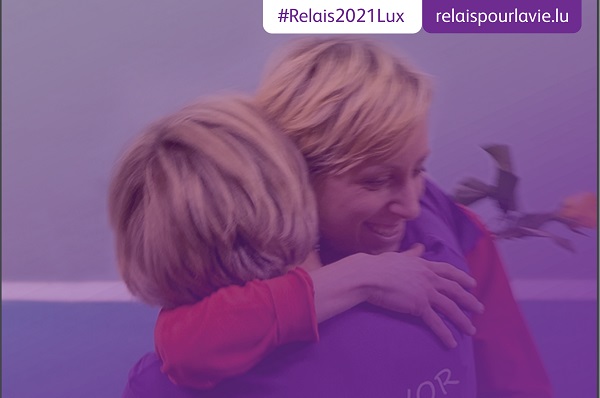 Fondation Cancer has announced that registrations are now open for this year's Relais pour la Vie, taking place in a virtual format on 27 and 28 March 2021.
In the current health context, the 16th edition of Relais pour la Vie, a major event of solidarity with cancer patients in Luxembourg, will focus on the message "together and connected".
Registered teams will walk, run or cycle when and where they wish, accumulating a total of 24 hours over the Relais pour la Vie weekend. Their common goal is to show their solidarity with cancer patients.
The number of teams and the number of participants per team is unlimited. The registration fee is €15 per person. The captain of a team has the option of registering all of his / her team members and paying the full registration fee or inviting members to pay the registration fee themselves.
Teams will fall into six categories: businesses, schools, supporters, country, association and healthcare profession. Once registered, each team will create their own fundraising page. The team that collects the most donations in its category will win the "Trophée de l'Espoir".
Lucienne Thommes, Director of Fondation Cancer, emphasised: "Because cancer is not confined, because research is essential and because hope must continue to shine... Together and connected, let us relay hope for people with cancer and their loved ones".
Registrations are now open on www.relaispourlavie.lu.