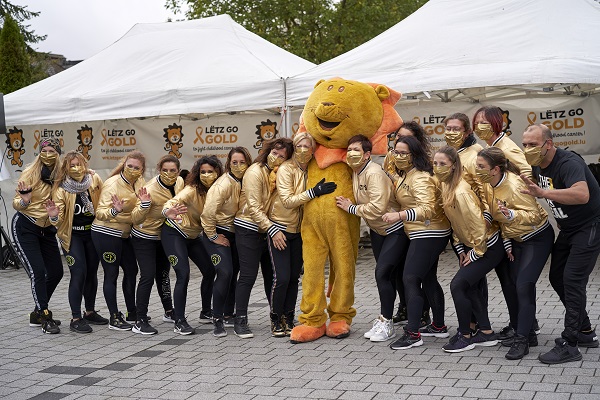 Credit: Collector Pascal / Lëtz Go Gold
The third edition of the Lëtz Go Gold charity race took place in Luxembourg on Saturday 26 September 2020 and raised a record amount of €300,000.
On Saturday, over 550 runners took part in the third edition of the Lëtz Go Gold solidarity race, organised by the Foundatioun Kriibskrank Kanner (a local charity for children with cancer).
Due to the inability to get together in person this year, the organisers opted for a digital version of the race. On the morning's programme was a live broadcast of the highlights, permanent interaction with participants and the public by video conference, a live chat and the possibility for runners to post photos showing their participation in the race. Even the podiums rewarding the best "collectors" benefited from an adapted form, with each prize awarded directly to the winner of its category.
The Lëtz Go Gold race counter displayed more than €300, to which will be added the proceeds from similar races which took place the following day in Belgium and France. In total, the three countries collected a record €2,222,000 for research in the fight against children's cancer
The race aims to raise funds to finance carefully selected research projects through the FIGHT KIDS CANCER initiative. The selection criteria are very strict and must meet the imperatives of innovation, the obligation to collaborate between several European centres and to have a high potential impact on the survival and quality of life of children with cancer.
Anne Goeres, Director of Fondatioun Kriibskrank Kanner, commented: "The conditions for the 2020 edition were very complicated, but the result is breathtaking! Neither COVID, nor the wind, nor the cold prevented the participants from taking up the sporting challenge and massively raising funds that will go directly to research against childhood cancer. We benefited from an exceptional mobilisation! We thank all the sponsors, participants, volunteers who made this event a real success".
The fourth edition of the Lëtz Go Gold charity race will be held on Saturday 15 September 2021.