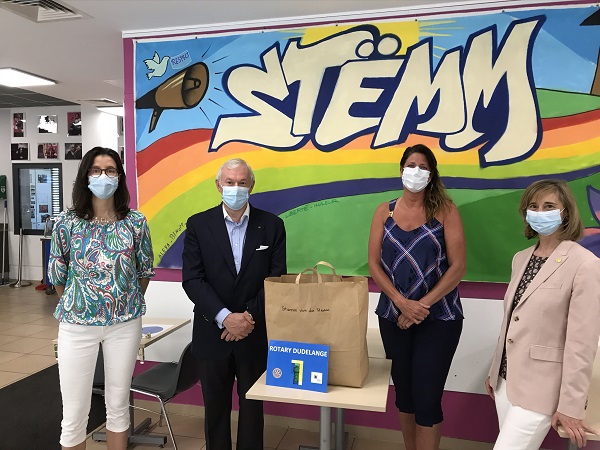 Representatives of Rotary club Dudelange Presenting face masks to Stëmm vun der Strooss;
Earlier this month, representatives of the Rotary Club Dudelange, including President Antoine Hientgen, Myriam Feyder and Danielle Schroeder, donated a total of 1,000 face masks to Stëmm vun der Strooss, the charity that helps the homeless and vulnerable people in society.
Thanks to this generous donation, the 150 people who were employed by Stëmm vun der Strooss (as part of their professsional reintegration programme) were able to resume their work in mid-May.
Furthermore, some of the masks were distributed to visitors at the two social restaurants in Luxembourg and Esch-sur-Alzette.