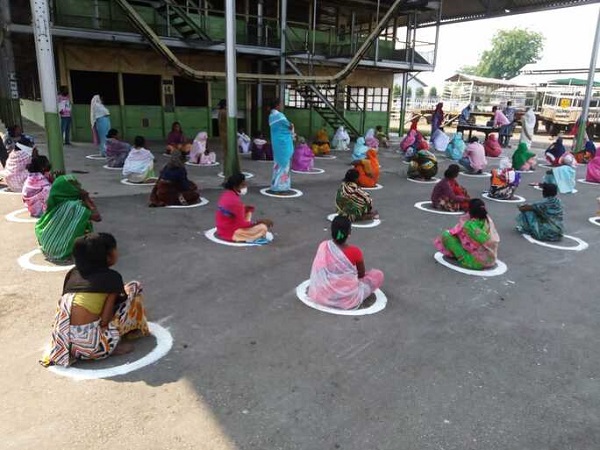 Credit: Fairtrade
Non-profit association Fairtrade Lëtzebuerg has called for solidarity now more than ever with supply chain producers and workers amid the COVID-19 (coronavirus) crisis.
According to the Luxembourg NGO, there is currently an increased risk of human rights violations in supply chains. Clothing companies in Asia are abandoning workers in the midst of a pandemic. Dozens of companies whose brands are known worldwide, as well as their retailers, have cancelled their order books without assuming financial responsibility, even when the clothes had already been manufactured. Some factories have even refused to pay the wages due for the month of March. Hundreds of textile factories have closed and millions of workers are sent home, often without payment or severance pay required by law.
The NGO has recalled that such decisions are contrary to the human rights responsibilities of businesses under the United Nations' (UN) "Guiding Principles on Business and Human Rights" and the Organisation for Economic Co-operation and Development's (OECD) "Due Diligence Guidance for Responsible Supply Chains in the Garment and Footwear Sector".
Fairtrade Lëtzebuerg also pointed out that many workers in banana plantations and factories are worried about their health since most employers do not provide protective equipment and make employees continue to work without taking precautions. The NGO added that workers in small structures are more likely to be infected with or even die from COVID-19.
In response to the COVID-19 epidemic, Fairtrade International, of which Fairtrade Lëtzebuerg is a member, has temporarily adapted part of its standards in order to allow producer organisations to take immediate measures to protect the health and means of subsistence of their producers, workers and community. The new guidelines allow these organisations to use the Fairtrade grant to help limit the spread of the disease, for example by purchasing and distributing masks or other personal protective equipment and hygiene awareness. This grant is a sum paid in addition to the Fairtrade selling price to producer organisations. Managed democratically by the members, the grant is invested in community projects or training. Nevertheless, organisations will need to keep track of their expenses for later ratification.
The NGO has estimated that these new provisions could benefit nearly 145,000 workers from Fairtrade certified tea and flower plantations who are particularly affected by the current crisis.
Nevertheless, Fairtrade Lëtzebuerg has called on businesses and consumers to exercise human rights diligence, even in times of crisis, to identify and mitigate the risks that may cause or contribute to violations in their supply chains. The NGO also called on policy makers to consider to ensure that the economy "rebuilds" in a sustainable and equitable manner when establishing stimulus packages.