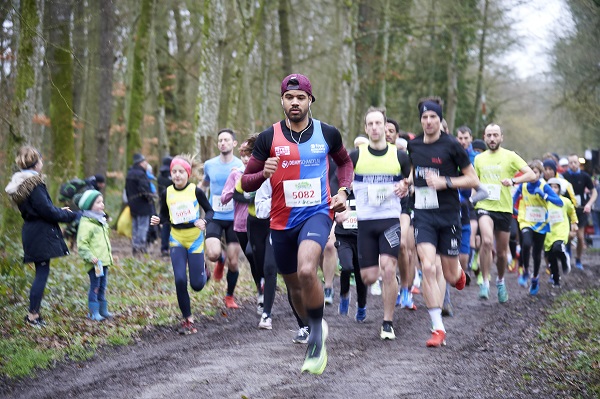 Credit: Cactus
The first Cactus Bëschlaf, a solidarity race organised in collaboration with the club Spiridon 08 Lëtzebuerg, took place on Sunday 23 February 2020 through the Kockelscheuer forest.
A total of 773 runners braved the rain yesterday to officially launch the running season in Luxembourg. Participants had the option of running 10 km or 4 km through the forest, with the winners receiving prizes for their performance.
Laurent Schonckert, managing director of the Cactus group, presented prizes to the following runners: Laurent Reichling, who was the first man to finish the 10 km race (00:34:35 seconds); Sebastien Laurier (second, 00:34:41); Abdel Zaghbib (third, 00:34:43); Tekuam Bisetegn, who finished first among the women participating in the 10k (00:37:17); Liz Nepper (second, 00:38:57); Anny Wolter (third, 00:40:40); Gil Nicola, who was the first man to finish the 4 km race (00:13:26); Flavio Coimbra (second, 00:13:50); Vincent Hubert (third, 00:14:50); Pascale Schmoetten, the first woman to finish the 4 km race (00:15:27); Eve Weis (second, 00:17:46); Marie Anna Kotecka (third, 00:19:09).
Even the little ones defied the cold to take part: 129 young runners, aged 5 to 12, registered for the first Yuppi Mini-Laf of the season. All the children received a new Yuppi Mini-Laf jersey and a medal.
For each registration, from children and adults alike, Cactus agreed to donate €2.50 to UNICEF ​​Luxembourg in order to support the "Living Schools" project in Malawi. The official cheque presentation will take place soon.