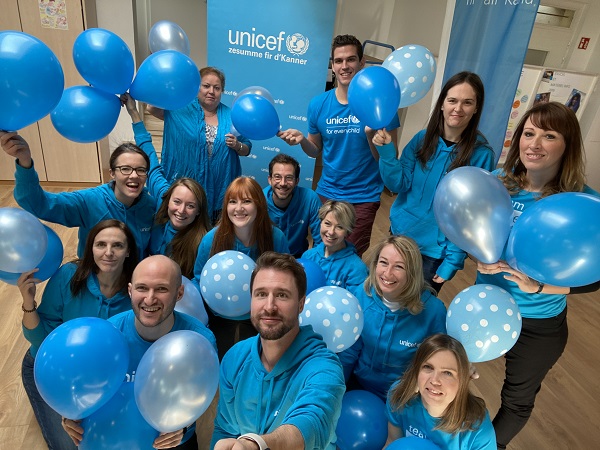 Credit: UNICEF Luxembourg
UNICEF Luxembourg has announced that it is celebrating its 41st anniversary this Valentine's Day.
After several decades of committed volunteers selling UNICEF greeting cards, the Luxembourg association was founded on 14 February 1979. Accredited as an NGO by the Ministry of Foreign and European Affairs since 1986, the main organisation for children's rights developed rapidly and had to reinvent itself time and time again to adapt to the realities of a constantly changing world.
Over the years, the structure of UNICEF in Luxembourg has evolved from a purely voluntary association into one of the main NGOs in the country.
In 2019, thanks to its donors and partners, UNICEF Luxembourg collected more than €4 million for emergency aid and projects that the organisation carries out in more than 190 countries and territories worldwide and counts on the support of 12,000 regular donors, called the Global Parents.
As UNICEF looks to the future, the organisation will be focusing on the future challenges of crises and conflicts as well as climate change.