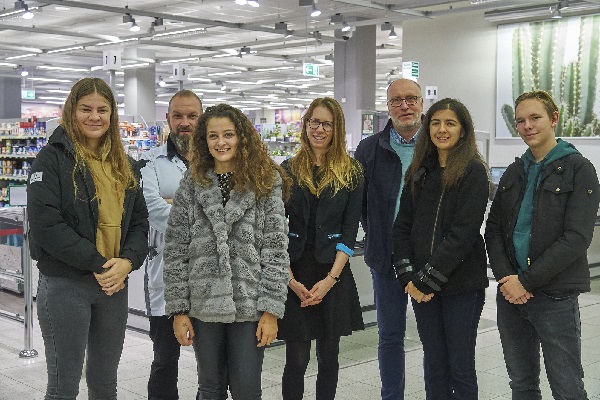 Credit: Cactus
For the eight consecutive year, the family business Cactus participated in the dayCare initiative to offer young secondary school students, via career guidance, rewarding experiences in the world of mass distribution while supporting the NGO Care in its humanitarian projects in Niger and Laos.
On Wednesday 23 October 2019, Cactus welcomed about 20 high school students interested in the world of retail to introduce them to the various trades in the sector and to guide them in their professional orientation.
The young trainees were integrated into one of the many departments of the company. They were able to discover the advertising agency Createam SA, the logistics centre and the depots, the Bruno coffee roasting house, the fruit and vegetable buying centre, the after-sales service and the shops in Cactus supermarkets in the Belle Etoile, Bascharage, Echternach, Bettembourg, Bereldange, Howald, Esch / Lallange, Ingeldorf, Windhof, Pétange, Kayl and Remich.
Cactus rewarded the exemplary commitment of each trainee with a donation to Care Luxembourg to support a midwifery vocational training project in Niger and Laos, where women and newborn babies stay too often without any medical assistance.