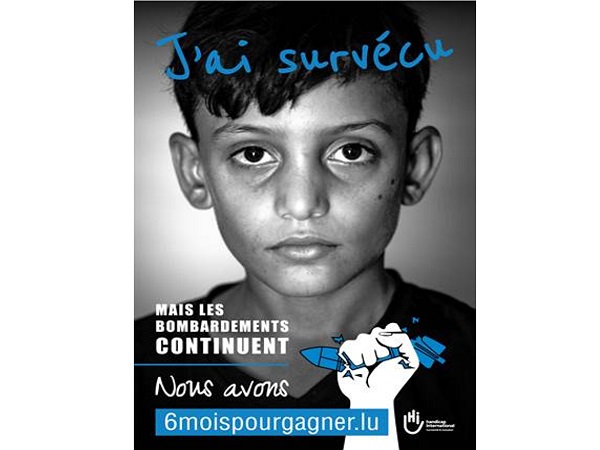 Credit: Handicap International
Handicap International is organising its annual Shoe Pyramid in Place d'Armes in Luxembourg-ville this Saturday 5 September 2019 between 10:00 and 17:00.
The event, now in its 20th year, will see an ever-taller shoe pyramid being built in the centre of Luxembourg City, with a range of related events going on around the same time. These include an interactive 25-metre fresco presenting the challenges of the fight against explosive weapons in populated areas, a virtual reality game, a photobooth, disability awareness workshops and an international craft stand, as well as entertainment for children. Visitors will also have the chance to meet and talk to members of Handicap International and learn how to become a volunteer.
These activities form part of Handicap International's efforts to raise awareness of, and to mobilise against, the use of explosive weapons in populated areas. The event is also part of the charity's "6 mois pour gagner" campaign. For more information, visit https://handicap-international.lu/fr/6moispourgagner.
The first such shoe pyramid was held in 1995 at the foot of the Eiffel Tower in Paris, in support of the victims of landmines. Symbolic of the indignation of citizens against these barbaric weapons, the concept was imported to the Grand Duchy in 1999 by Handicap International Luxembourg.
For further details of this year's event, visit https://handicap-international.lu/fr/actualites/pyramide-de-chaussures-2019-soyez-avec-nous-le-5-octobre.