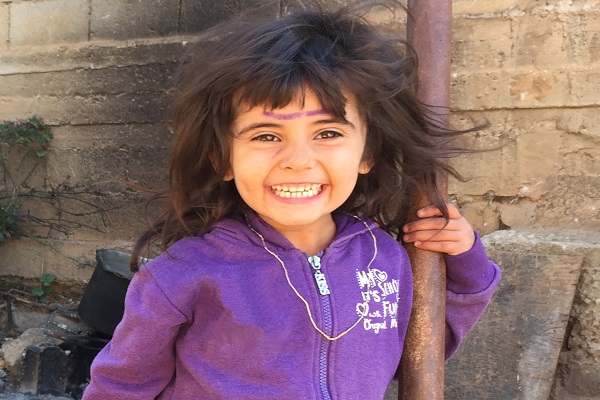 Credit: SOSVEM
Auchan Retail Luxembourg and SOS Villages d'Enfants Monde have announced the return of their major solidarity "back to school" campaign this September to support education programmes for children in the Middle East.
This year, the new Auchan Cloche d'Or will be joining the Auchan Kirchberg and Differdange hypermarkets to support education in emergency situations in the Middle East, where millions of children miss out on school because they are victims of war or born in exile. The campaign also involves partner boutiques from the three associated shopping centres.
For nearly three weeks, until Saturday 21 September 2019, customers can donate to this action at the checkout, buy solidarity products (school supplies to which Auchan donates €1 to SOS Villages d'Enfants Monde) or make a donation in one of the SOS tins available in partner stores.
For its part, SOS Villages d'Enfants Monde will be present on Saturdays with an information and face painting stand: on 7 September at the Kirchberg shopping centre, on 14 September at the Differdange (Opkorn) shopping center and on 21 September at the Cloche d'Or shopping centre.
The donations collected in 2018 contributed to the opening of an education and vocational training centre at the entrance of SOS Children's Village Ksarnaba in the Bekaa plain in Lebanon, in January 2019. In the interest of sustainability, the 2019 campaign is once again dedicated to this ambitious programme set up for hundreds of out-of-school young people, many of whom have never been to school.
This year's campaign will also support other programmes in the region, particularly in Syria and Iraq, that forge close links with education through various components such as support for re-schooling, remedial classes or setting up activities in child-friendly spaces.