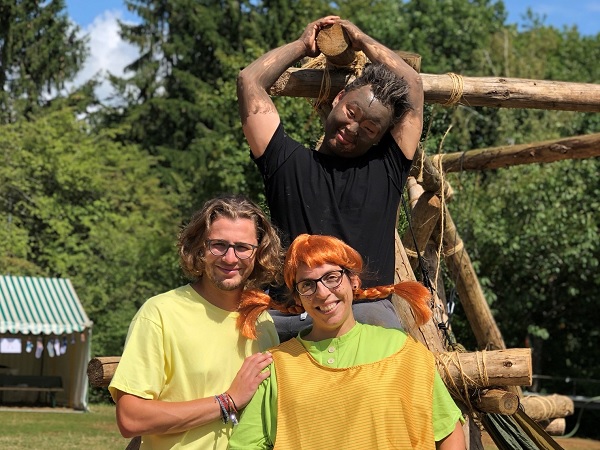 The Young Caritas team in action; Credit: Caritas Luxembourg
Nearly 700 children from creches and "maisons de relais" (childminding service) around the country participated in Caritas Luxembourg's "Spill-an Erliefnes Deeg" ("games and experiences days"), which came to an end yesterday in Dudelange.
Organised by Young Caritas around the themes of Pippi Longstocking, for the youngest, and "Highland Games", for the older children, these days were an opportunity for children to have fun together.
During this time, the Young Caritas team provided entertainment and activities for the children, such as the "Spillmobil", which is a van full of games that travels to various association, schools and businesses throughout the year. Its goal is to allow people to (re)discover the definition of a "game" and, above all, to create a link between children, generations, inhabitants and/or inhabitants and newcomers, among others. Based on educational work with concepts and methods from experiential or outdoor education ("Erlebnispädagogik" in German), the activities are adapted according to the audience and the context.
For "Spill-an Erliefnes Deeg", the Young Caritas team worked hard to put together some original games designed especially for the occasion. To do this, some 50 young volunteers joined the team. Many of them wanted to organise activities during these days or even take care care of children at summer camps as a first hands-on experience in preparation for future careers working with children. Others had already obtained certificates as a Spillmobil assistant-facilitator or volunteer facilitator, having participated in one of the six courses offered by Young Caritas. These courses last between 25 and 150 hours.