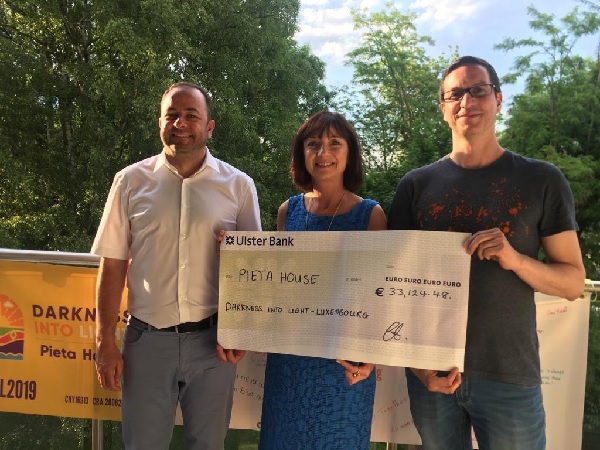 Credit: Darkness into Light
The Darkness into Light Luxembourg event, held on 11 May 2019, has raised a total of €33,124.48.
This sponsored 5km walk on behalf of Pieta House in Dublin, Ireland, and various local charities aimed to raise awareness of and end the stigma associated with mental health issues. This was the first time such an event took place in Luxembourg.
The €33,124.48 will be distributed between the "Service Information et Prévention de la Ligue", which runs the Prévention Suicide website, and SOS Détresse - both in Luxembourg - as well as Pieta House in Ireland.
Ambassador of Ireland to Luxembourg, Peadar Carpenter, recently hosted a reception for the Darkness into Light Luxembourg association to thank their sponsors, committee members, volunteers and charity partners. Also in attendance was Annette Cahill from Ireland's Pieta House, Preventing Suicide and Self Harm.