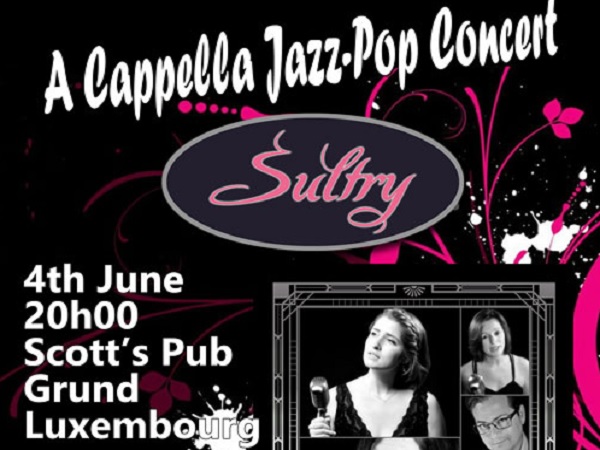 Think Pink Lux has announced two upcoming events: a "Capella Jazz-Pop Concert" with the Sultry singing ensemble on Tuesday 4 June 2019 from 20:00 at Scott's Pub in Luxembourg-Grund and an anti-ageing, healing "Essentrics Camp" on Thursdays throughout June and July 2019.
The proceeds of the Capella Jazz-Pop Concert will go towards Think Pink Lux, a Luxembourg asbl founded in 2009 by and for women who have been affected by cancer. Entry is free, but donations are welcome.
In addition, this Thursday 6 June 2019 will see the Danielle Ribs give another Essentrics Camp aimed at healing and reversing ageing. The five-week camp will take place from 10:00 to 11:15 on Thursdays 6, 13, 20 and 27 June, ending on 4 July 2019. Participants are invited to gently reawaken the power of their 650 muscles and 250 joints during this series of workshops. The full body course is aimed at increasing mobility and flexibility and relieving chronic aches, pains and joint stiffness.
The camp costs €100 and requires at least five people to take part. Payment can be transferred via the bank account: INB LUX LU28 0141 5562 1250 0000. For more information, contact instructor Danielle Ribs via tel.: 621-785522 or via e-mail: info@studiob.lu.