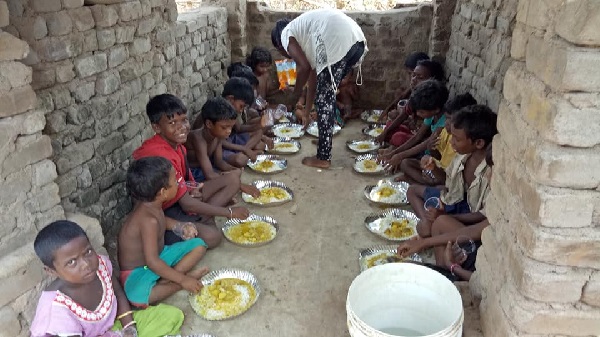 Credit: AEIN
Luxembourg-based NGO "Aide à l'Enfance de l'Inde et du Népal" (AEIN) has launched a public appeal for donations to help victims of Cyclone Fani in India.
In early May 2019, Odisha, a state in eastern India, was hit by the violent tropical cyclone Fani, which destroyed more than 500,000 houses and thousands of schools and wiped out the livelihoods of thousands of people. 64 people died and millions of people are still without electricity. A few days ago, victims protested in the streets of the capital Bhubaneswar against the slow pace of relief, as well as the high prices of basic necessities.
AEIN's partner, People's Cultural Center (PECUC), is supporting victims of this natural disaster in coordination with local authorities. The situation on the ground is still critical and the most affected people are the most vulnerable. PECUC has recently set up community kitchens in the affected villages of Khordha district, serving daily meals to hundreds of people.
Due to the extent of the damage, urgent needs are emerging: temporary shelters, mosquito nets, food, drinking water, medicines, clothing, hygiene kits, etc. As such, AEIN has launched a call for donations to its bank account: CCPL LU03 1111 0367 5084 0000, with the reference "Cyclone Odisha".
AEIN's website www.aein.lu and Facebook page will be updated on a regular basis to provide information on the evolution of the situation in the affected area.