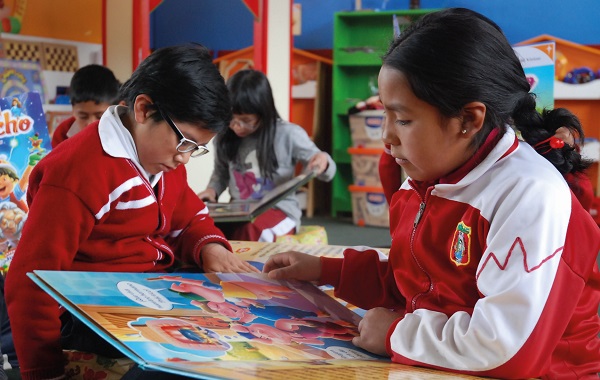 Credit: World Vision
Luxembourg-based company PM-International has expanded its charity cooperation with a €648,000 donation for 2019 and 1,800 sponsored children worldwide.
With this total donation sum and almost 2,000 sponsored children, PM-International AG, whose headquarters are based in Schengen, has become the largest corporate sponsor of the relief, development and advocacy organisation World Vision. In the beginning of March, PM-International Charity Ambassador Vicki Sorg thus travelled to Peru to visit 112 of these sponsored children, this time accompanied by Founder and CEO Rolf Sorg.
The children live in three different World Vision Area Programmes in the rural Huancavelica Region in the Peruvian Andes. Located at up to 4,450 metres altitude, they belong to the poorest and most fragile regions of the country, with the biggest developmental challenges being health, poverty and education. The population in the Andean highlands mainly lives from agriculture, which is difficult due to poor soil and adverse climatic conditions. Approximately 25% of adults cannot read and write, or just barely.
Together with World Vision, PM-International has committed to support education opportunities and better nutrition and hygiene in order to permit a higher standard of living. During their stay, Vicki and Rolf Sorg visited several communities and family homes to witness first-hand the progress of the regional projects.
For more than 15 years, PM-International and World Vision have been supporting children, their families and communities in more than 50 long-term development projects around the world, including Ghana, Cambodia and India. Donations come from customers and distribution partners. Every product sold by PM-International gives children one "Hour of Life" and better opportunities for their future. As the company is growing, PM-International aims to increase its number of sponsored children, as well, aiming to sponsor at least 10,000 children and engage in additional projects around the world.