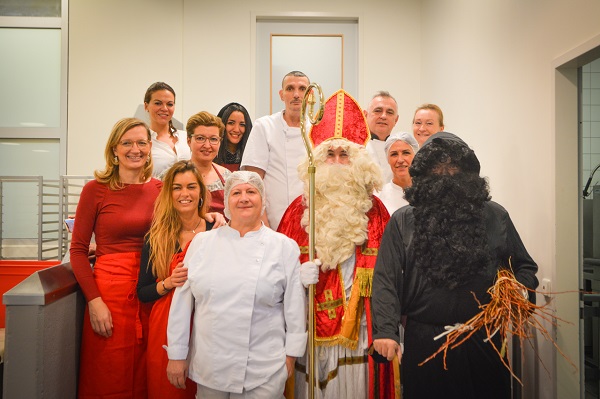 St Nicholas visiting; Credit: (c) Flavio Da Costa
Last weekend, St Nicolas visited people living in pracariousness in Luxembourg in the various Caritas emergency shelters.
Following his distribution of toys to the children on 6 December, St Nicolas continued to spread Christmas joy to those in need.
The event, organised every year for nine years, was made possible thanks to the many volunteers, including Attert Lycée Rédange students and students of the third semester FCE BSSE programme from the University of Luxembourg. Further support came from the ROBOTO society, who provided the gourmet bags distributed, and the Brisbois bakery, which prepared delicious pastries.
The occasion ended with a meal and a concert from the musician Jimmy Risch.