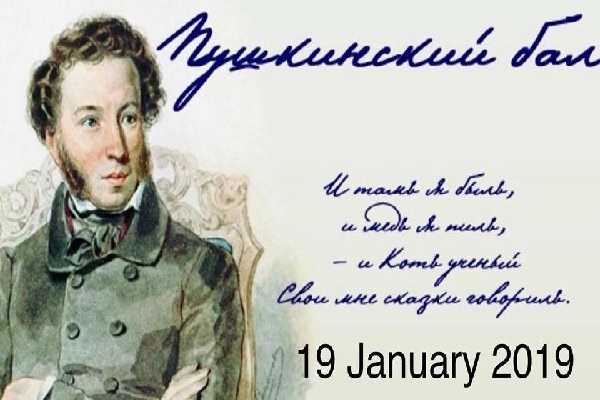 The programme of the 8th edition of the traditional "Russian Charity Ball", taking place on 19 January 2019 at the Cercle Cité, has been unveiled.
Yesterday saw organisers, the Russian Club of Luxembourg, reveal the full programme for the 2019 edition of the ball, inspired by glamourous Pushkin balls. In addition to the confirmed presence of Russian poet Alexander Aleksandrovich Pushkin's great-grandson and his wife, guests can enjoy performances from ballet dancers Svetlana Nosova and Yvan Negrobov from the Voronezh City State Theatre of Opera.
The gala evening, hosted by Natalie Reuter and Russian singer Pavel Artemyev, will begin with an aperitif offered by the event's partners, Gales, SPI Group and Kaempff-Kohler, the latter in charge of providing a gourmet dinner served throughout the evening.
The programme will revolve around the works of Alexander Pushkin. Guests will be able to hear excerpts from his poems, listen to beautiful classical music performed by the "Dialog-Quartett" string quartet, hear arias of operas written on poems by the great Russian poet and performed by the rising star of the Russian opera, Oksana Shishenina.
The young Luxembourg gymnasts of the Rythmo-Cats club will also be present, dancing to the tunes of the world-famous "Flight of the Drone" written by Rimsky-Korsakov on Pushkin's tale "The Tsar Sultan". Then, the fashion show of the F & D Model Agency will present the splendid outfits of the brand "Couturissimo", recently launched in Luxembourg City and precious jewels from the "Schroeder" jewellers. The Ball will also be hosted by the group "Mëllerdall Sound Devils" who will play music in the great hall of the Cercle Cité. At the end of the evening, all guests will receive gifts.
As every year, the highlights of the evening will be the auction and raffle, during which guests will be able to compete for historical objects or objects of art or luxury.
All proceeds collected at the end of the gala will go towards helping disadvantaged and sick children in Russia through the association SOS Villages d'Enfants Monde and the Russian foundation "Podsolnuk" ("Sunflower").