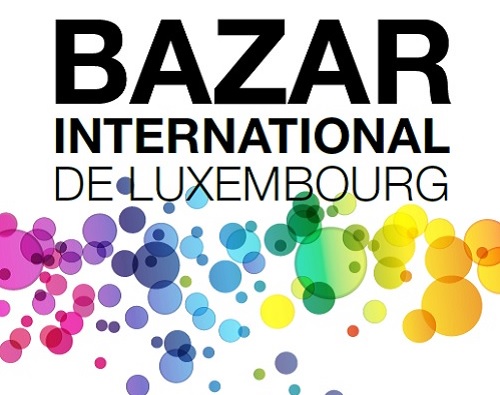 The 58th annual International Bazaar is being held over the weekend of 8-9 December at LuxExpo in Luxembourg-Kirchberg: the change of date (from 1-2 December) was necessary due to the Expogast culinary event being held from 24-29 November at the same location.
This year, all the national stands from the 2017 Bazaar apart from Mauritius, i.e. 61 in total, will be back again, of which 18 will be organising tombolas.
The main charity this year supported by the Bazaar proceeds will be "Friends of Portee", a Swedish organisation working in Sierra Leone; in addition, a total of 70 charity projects will also be supported by this initiative.
Friends of Portee was created by Lotta Elf, a doctor in Stockholm in charge of a hospital for long-term sick children, and has been based since 2007 in Portee, near Freetown. Portee is characterised by extreme poverty and 95% illiteracy.
The association is entirely composed of volunteers who cover their travel expenses to Sierra Leone and sponsor 150 children in education. The association has set several goals: education, health, the fight against malnutrition and against female genital mutilation, and projects of adult education programmes and agricultural projects for women.
The association runs a pre-school and a primary school that welcomes 450 children. These children come from very poor families who do not even have electricity in their homes. The school distributes meals to students at least 3 times per week. A medical centre, located at the school, provides medical support to children and their parents. Treatment against malaria and other drugs are provided free of charge.
The urgent needs of the association include:
- construction of new classrooms to reeuce the overpopulation of children's classes and to initiate reading and writing lessons for initially 40 adults (budget €3,000)
- wages for teachers (budget €5,000 per year)
- school and educational equipment, as well as solar lamps for houses (budget €2,000 per year)
- special equipment for handicapped children (budget €2,000)
- after-school activities for children and young people: IT, handicrafts (budget €2,000 per year)
- awareness campaign against genital mutilation in 10 villages (€2,000 per year)
- agricultural projects for women (budget €5,000)
Financial support from the International Bazaar would support the total cost (€25,000) to improve the school infrastructure and to give a future to children and adults living in extreme poverty.
Last year's Bazaar raised a total of €580,000 for charity.
Opening times: Sat 8 Dec: 11:00 - 19:00; Sun 9 Dec: 10:00 - 18:00
Free entry.
For details, see www.bazar-international.lu