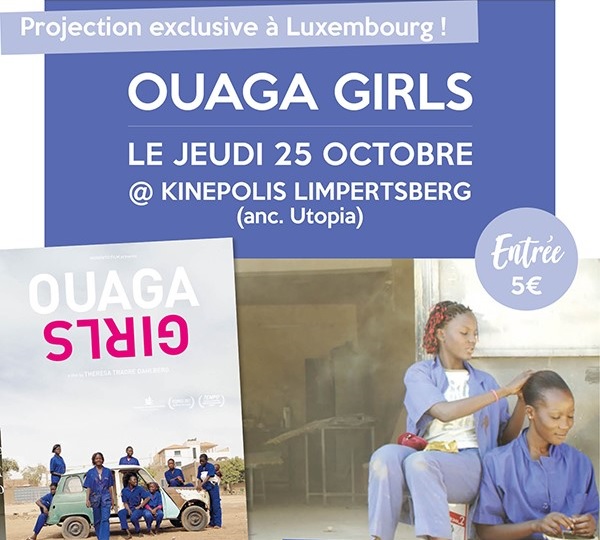 The Fondation Follereau is organising an exclusive screening of the film "Ouaga Girls" this evening, Thursday 25 October 2018, at 18:30 at Kinepolis-Kirchberg
The film portrays perspectives of African women towards an independent life. In this film, director Theresa Traore Dahlberg evokes with emotion the life choices of a group of girls in last year of mechanics school in Ouagadougou, the capital of Burkina Faso.
In a country with youth unemployment at 52%, jobs are a hot issue. The young girls at a mechanics school in Burkina Faso's capital Ouagadougou are right in the middle of a crucial point in life when their dreams, hopes and courage are confronted with opinions, fears and society's expectations of what a woman should be. Using interesting narrative solutions, Theresa Traore Dahlberg depicts their last school years and at the same time succeeds in showing the country's violent past and present. This is a feature-film debut and coming-of-age film with much warmth, laughs, heartbreak and depth.
"All transitions are fragile. With this movie I wanted to catch the time before I made my choice. When dreams, dreams, dreams and society expectations of a woman should be" - Theresa Traore Dahlberg, director.
The screening (80 mins, in French with English sub-titles) will be followed by an open exchange with the Foundation team.
Entry €5. Reservation desired, by email: presse@ffl.lu or tel: 4466-0630.