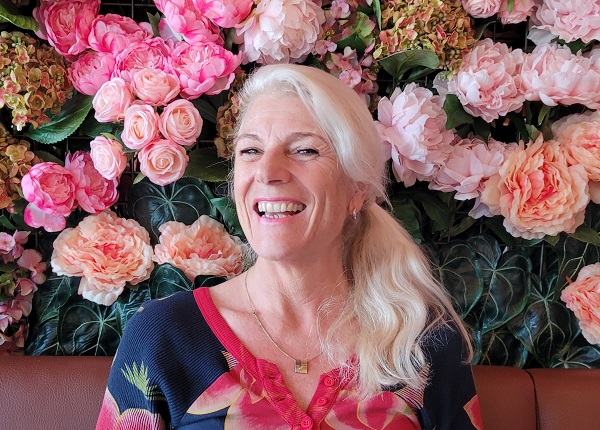 Esther Celosse, co-founder of Return2Career; Credit: Jazmin Campbell / Chronicle.lu
Chronicle.lu recently sat down with Esther Celosse, co-founder of Return2Career, to discuss how her startup aims to address talent gaps in Luxembourg through "returnships", i.e. programmes specifically designed for people returning to work after a gap in their CVs.
Esther co-founded Return2Career in July 2022, together with Reinier Bloem, an experienced financial and logistical analyst with a background in IT and software development. For her part, Esther is a qualified lawyer with more than 30 years of managerial and business development experience in the financial services and higher education sectors in different countries, including the Grand Duchy. She helped create the Executive MBA programme at Sacred Heart University Luxembourg (SHULU), where she eventually became Adjunct Professor of Management and an Executive Coach.
In January 2022, Esther coincidentally came across the term "returnship"; this "got the ball rolling" and (re)awoke her entrepreneurial spirit. Whilst returnships have become increasingly popular in countries such as the United States (US), India, Canada and Australia and, more recently, the United Kingdom (UK), they remain rare in mainland Europe. Esther saw that there was a significant talent gap in this region, including in Luxembourg, not least due to changing work patterns (hybrid working) and work-life balance priorities, and considered returnships one way of filling this gap.
She noted that companies in Luxembourg used to have little difficulty in attracting talent – "people would flock to Luxembourg to find jobs" – but "that stream has dried up […] and is not likely to come back". Accelerated by the COVID-19 pandemic, the "great reshuffle" has hit Europe (including Luxembourg) and elsewhere in recent years, with many people having changed industry, moving away from the more traditional industries, and exploring the advantages of hybrid work.
In this evolving context, and considering that it remains "an employees' market" at present, companies should "look from a strategic point of view […] and look not just at getting talent in, but also the quality of the talent and, in this case, the diversity of the talent" – that means also looking at a talent pool (i.e. returners) that is largely ignored in mainland Europe, according to Esther. The Return2Career co-founder added that companies also need to at least assess and review their often long and perhaps outdated hiring processes and strategies.
Concerning the main barriers for people wanting to return to work after a career gap, Esther stressed that it is often the fact that companies perceive this as "a weaker part of their CV" and, through a "filtering out" rather than a "filtering in" system (particularly automated systems) to find the "strongest" candidate, returners' CVs are often among the first to be discarded. "If you filter out, then you filter out much more than you maybe wanted to, but it has direct consequences", she warned. In order to address this issue, Esther stressed that companies first needed to "recognise the need and the willingness to also engage with that type of talent pool", also as a way of increasing their own workplace diversity, particularly in terms of gender equality (a majority of returners are women). After this, it is important that companies adjust their processes to allow the entry of returners' profiles as well as to help returners reach their full potential once they come on board, for instance through upskilling programmes. For its part, Return2Career is available to help companies design and implement adequate processes, on the one hand, and is building a returners' database, a job portal designed specifically for this profile, on the other hand.
As for the type of industries or jobseekers targeted by Return2Career, Esther explained that the startup helps organisations of all sizes and the returners' database is currently composed of candidates from various industries. "The search [depends] also on the type of jobs that are required", she added. "And not every job is maybe the best one to find a returner for". Consequently, Return2Career works together with companies to assess which positions or departments might be the best fit for a returner. Esther added that there is no set target in terms of how many returners should join the database, rather it is about "helping everyone that [they] can". She added: "It's about making the matches as good as possible and starting to close that talent gap and that gender diversity gap".
Finally, concerning what she wished more companies in Luxembourg knew about returners and their professional value, Esther said: "There is so much talent out there that's not being acknowledged. If we talk all the time about equality, about equity, about diversity, about waste, about social inclusion impact, then that should include everyone who has a talent and an ability to work and the fact that some people have had, for a variety of reasons, a gap in their work history, doesn't make them suddenly less interesting, or less able or capable to deliver value. It's definitely important to acknowledge that the value is there […] and to at least consider this value and give [returners] a chance to get back to the level that they were".
At Return2Career, Esther is mainly responsible for finding the corporate client partners (companies) and developing the business idea further, whilst Reinier is working more closely with the returners and building the startup's backend.