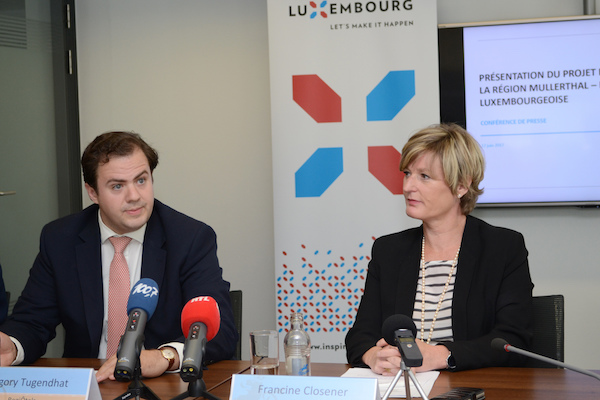 Luxembourg's secretary of state for economy, Francine Closener, yesterday presented a project from RegiÔtels, a marketing and online booking system for the hotels in the Mullerthal-Petite Suisse Luxembourgeoise region.
The service aims to optimise, maintain and update client websites and enhance their digital interaction with external online booking portals.
Hotels can register voluntarily, and RegiOtels receives a commission on the back of bookings made through the service. The hotel is responsible for all fees charged by hotels for all reservations made through external online booking portals by RegiOtels.
Secretary Closener welcomed the initiative, saying"By launching the project, RegiÔtels recognises the development potential of the hotel sector in the region. The project will be a win-win situation for all stakeholders: it benefits both the participating hotels and the Mullerthal - Petite Suisse Luxembourgeoise region, which sees its hotel offer better promoted, it also benefits the customer whose approach to finding and booking a room is made easier and, finally, the project promotes Luxembourg as a tourist destination".
The project was developed by hospitality professional Gregory Tugendhat, who has worked extensively in the industry.
"The vision for digitalising the hospitality industry in Luxembourg is the driving force behind this Innovative start-up project, a partnership between public and private initiatives. RegiOtels will establish a level playing field in hospitality for regional independent hotels to combine their forces and get the economies of scale to obtain sales and marketing support that larger organisations are capable of generating. By having a similar digital presence and on-line penetration, the focus will be more on enabling the hoteliers to concentrate on what they do best: looking after the guest", he said.
So far, eight hotels have confirmed their participation in the project which is financially supported by the Ministry of Economy, namely Romantik Hotel Bel-Air, Sport & Wellness, Hotel Au Vieux Moulin, Hotel Le Postillon, Hotel Eden au Lac (Echternach), Trail-Inn, Natur & Sporthotel (Berdorf), Hotel Brimer (Grundhof), Hotel Le Cigalon (Mullerthal), Hotel Bon Repos (Scheidgen).
These establishments account for 37% of the region's hotel capacity, which corresponds to a total of 246 hotel rooms, the amount required to make the project economical from a commercial point of view. Other institutions in the region can participate in the project at any time.