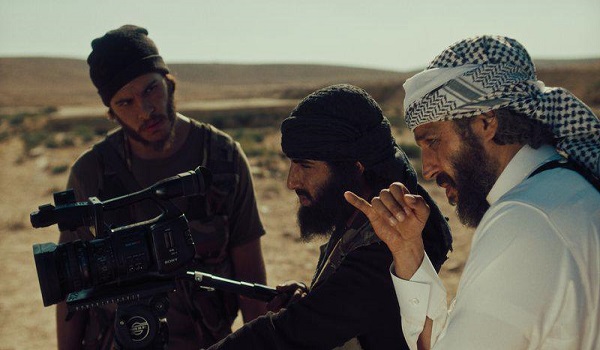 Rebel; Credit: Calach Films/Caviar/C64
Film Fund Luxembourg has announced that Rebel, a co-production between Belgium, France and Luxembourg, received an award at Belgium's Magritte Awards on Saturday 4 March 2023.
The 12th "Magritte du Cinéma" Belgian cinema awards ceremony took place at the Théâtre National Wallonie-Bruxelles on Saturday evening. Co-produced by Callach Films in Luxembourg, the feature film Rebel by directors Adil El Arbi and Bilall Fallah won the Magritte Award for Best Original Score, written and interpreted respectively by Hannes De Maeyer, Oum and Aboubakr Bensaihi.
Rebel had been previously previewed at the Cannes Film Festival in 2022. Film critic Kaleem Aftab described it as "perhaps the most disturbing film of this edition of the Cannes Festival" and "a sensory assault" with a "rich intrigue". The film follows two brothers from Belgium who are forcibly enrolled to fight jihad in Syria. The film was released in Luxembourg in autumn 2022.
For the 2023 edition of the Magritte Awards, three films represented Luxembourg: Rebel (Calach Films - four nominations), Where is Anne Frank (Samsa Film – one nomination) and L'Ennemi (BAC Cinéma - one nomination).