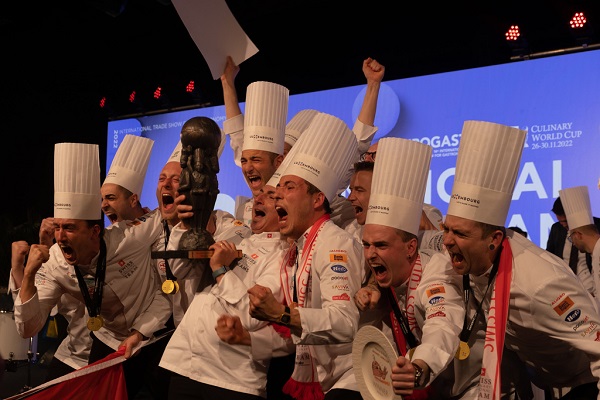 Credit: Villeroy & Boch
The EXPOGAST trade show for gastronomy and the Villeroy & Boch Culinary World Cup came to a close on Thursday 1 December 2022 after a successful few days of culinary delights at Luxexpo The Box in Luxembourg-Kirchberg.
Open to the public from 26 to 30 November, with the closing ceremony held on 1 December, this edition of EXPOGAST once again took members of the public on a journey into a world of everything culinary. Throughout the event, there were teams of chefs wandering around checking out competing chef teams preparing their dishes, viewing artistic displays of cold plates, gathering ideas about cutlery and place settings, chef's clothing and Luxembourgish produce and wines and much more.
While teams prepared their entries into the various competitions, there were legions of fans adding support by wearing national colours, waving flags and cheering. There were over 50 nations competing in the Villeroy & Boch Culinary World Cup.
During this year's international competition, chefs, pastry chefs and chocolatiers representing different countries showcased their culinary skills over a period of five days. Their creations were served on plates from the collection "The Rock" designed by Villeroy & Boch, the title sponsor of the event. As a long-standing partner, the company has been supporting this industry event since 1972.
In the Community Catering category, the team from Denmark came third and Canada took second place. The winner's trophy went to Switzerland. The regional teams podium was entirely under the Swiss flag: the team from Lucerne won the prestigious Cup, with the CCCB Culinary Art Team from Bern and the Swiss Culinary Creators in second and third place, respectively.
The Danish youth team came third in the junior competition, with Norway as the runnerup. Talented young Swiss chefs claimed another win for Switzerland in first place.
Third place in the national teams category went to Norway, followed by Sweden in second place. Switzerland once again climbed to the top of the podium, sweeping the board with wins in all categories at this year's Villeroy & Boch Culinary World Cup.
Maria von Boch congratulated the winning teams and presented the winners with the prestigious trophy and plates designed by the Luxembourg artist Sumo.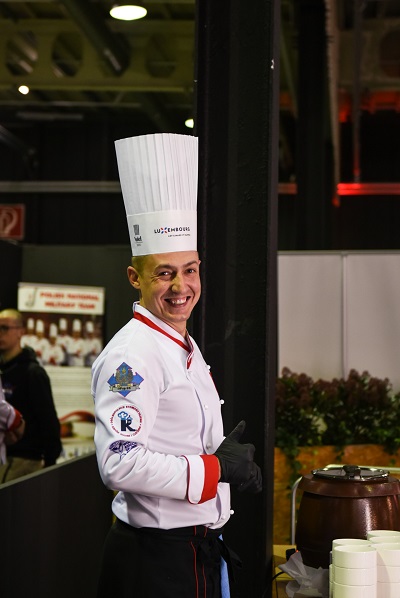 Photo credit: Jan McIntyre