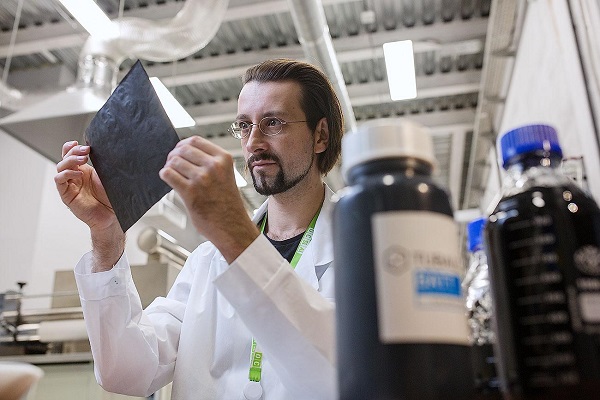 Credit: OCSiAl
OCSiAl, the world's largest manufacturer of graphene nanotubes and which is based in Luxembourg, has launched a call for researchers from Luxembourg and beyond to participate in the annual international TUBALL Awards.
The winner of the Awards, who will be announced at this year's "Nanoaugmented Materials Industry Summit" (NAUM 2020), will be granted a prize of $10,000 (the equivalent of €9,000) and have the opportunity to enter into a partner agreement with OCSiAl.
SWCNTs (also known as graphene nanotubes) are often called "the building material of the future" because of their ability to improve almost all materials around us. Thousands of researchers across the globe are working with SWCNTs and achieving impressive results. The TUBALL Awards were established, on the initiative of OCSiAl, to help bring these breakthrough developments to people's lives. These Awards are the first to acknowledge R&D projects using SWCNTs across the whole range of their commercial applications.
The first annual TUBALL Awards were held in 2019 and the winner was Prof. Jonathan Coleman from the AMBER Centre at Trinity College Dublin for a breakthrough in lithium-ion batteries.
The TUBALL Awards acknowledge the best SWCNT R&D projects once per year. The current round of applications opened on 1 January 2020. Any individual researcher or research group from around the globe can participate. The Award will be given to a project that is designed to significantly improve the properties of industrial materials and that contributes to the development of global industries. For further details and to register for the 2020 international TUBALL Awards, visit https://awards.tuball.com.