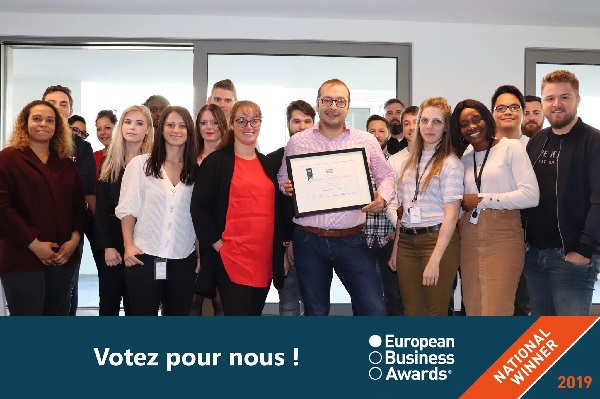 Batimentsmoinschers.com, the website of the Luxembourg based Steel Shed Solutions Group, has been named "National Winner" in the 2019 European Business Awards in Poland.
The website was chosen from more than 2,700 businesses named "Ones to Watch" in a business excellence list published in July and selected as a National Winner by a panel of independent judges including business leaders, politicians and academics. More specifically, it took home the "Award for Growth Strategy of the Year" and will now go on to represent Luxembourg in the final stage of the European Business Awards, one of the world's largest business competitions.
The Luxembourg-based group Steel Shed Solutions, created in 2001, is a digital platform for the sale of steel kit buildings. Steel Shed Solutions sells functional, low-cost, easy-to-assemble buildings suitable for various purposes. Today the group sells more than 1,000 buildings yearly in 48 zones and countries, with around ten languages spoken by its 35 employees. The English version of its website is easysteelsheds.com.
Adrian Tripp, CEO of the European Business Awards, said: "This is a significant achievement and Batimentsmoinschers.com (Steel Shed Solutions Group] is an outstanding leader in their field. To be chosen as a National Winner means you show great innovation, ethics and success and are one of the best businesses in Europe. We wish Batimentsmoinschers.com (Steel Shed Solutions Group) the best of luck in the final round".
The business will head to Warsaw on the 3 and 4 December 2019 to complete a final round of judging and attend a summit to engage in business issues and the Gala Ceremony where the overall category winners for the 2019 European Business Awards will be announced.
The European Business Awards is now in its 12th year and its primary purpose is to support the development of a stronger and more successful business community throughout Europe. This year, it considered over 120,000 businesses from 33 countries.