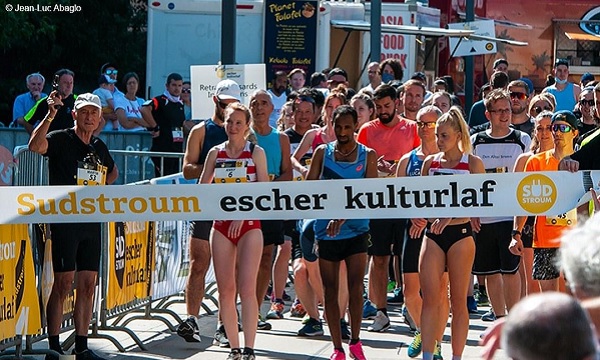 The 17th edition of the Sudstroum Escher Kulturlaf cultural and sporting event will take place on Saturday 2 September 2023 at 18:00 in Esch-sur-Alzette.
Three courses of 10 km, 10 miles or 21.1 km (half-marathon) are being organised, as is a 1km race for children (born beteween 2011 - 2018) at 16:00.
For each registration (€19 - €23) for the race, 1€ is donated to our emergency aid programme for children and families in Ukraine. This event supports the SOS Villages d'Enfants Monde Luxembourg Asbl.
To register, see www.kulturlaf.lu
The awards ceremony takes place in the "Maison des Arts et des Etudiants" in Esch-Belval around 20:15, followed by the "AFTER KULTURLAF PARTY".