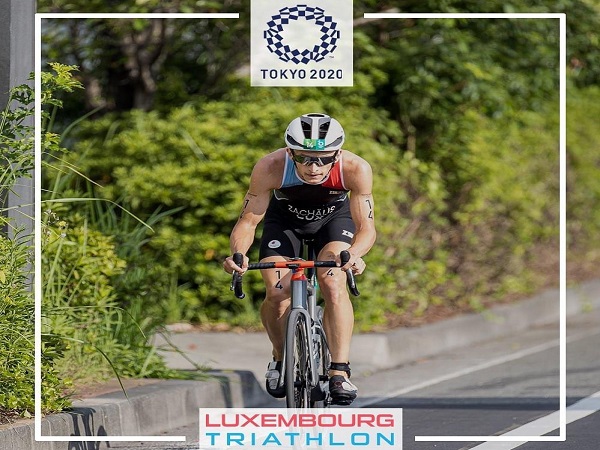 Stefan Zachäus; Credit: Wagner Araujo / ITU Media
Luxembourg triathlete Stefan Zachäus finished 44th in the men's triathlon at the Tokyo 2020 Olympics on Monday morning.
The 30-year-old Luxembourger had his chance to shine in the 40 km cycling section of the race, which he managed to lead for a while between the fourth and sixth laps.
Ultimately, it was Norway's Kristian Blummenfelt who secured gold, finishing ahead of Britains' Alex Yee (silver) and New Zealand's Hayden Wilde (bronze).
Stefan Zachäus, who has often said that his main goal was to enjoy the experience, finished 44th out of 51 starters.
The triathlon consisted of a 1,500 m swimming event, a 40 km cycling event and a 10 km running race.