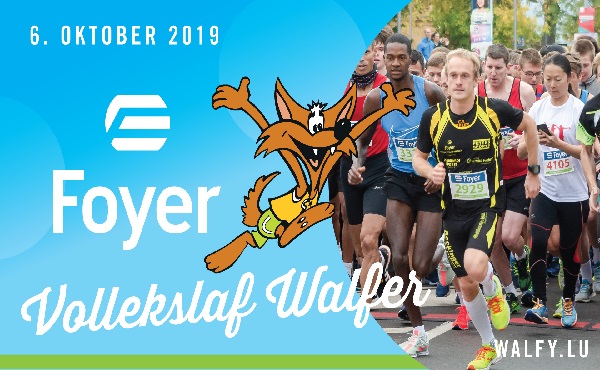 On Sunday, which was Father's Day in Luxembourg, more than 2,500 athletes of all ages braved the rain to participate in the 44th edition of the "Walfer Vollekslaf".
Sports Minister Dan Kersch launched the event, which saw the runners take part in different races along the 14.2km-route in Walferdange.
620 competitors participated in the main race, in which Jonas Kinde (Ethiopian track and field athlete living in Luxembourg) emerged victorious. Kinde was followed by Pol Mellina (Luxembourg) and Hossein Mohammed (Sudan). Eritrean athlete Tekuam Bistegn won the women's race, ahead of Martine Mellina and Saskia Daguenet (both from Luxembourg).
The Walfer Vollekslaf is an annual sporting event organised by the insurance company, Foyer. It takes place every year on Father's Day.