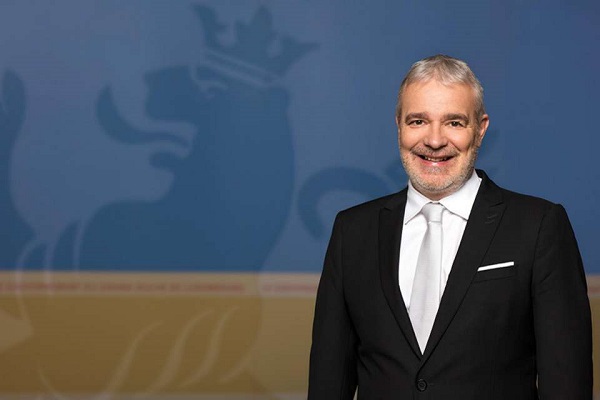 Sports Minister Dan Kersch; Credit: © SIP / Yves Kortum
Luxembourg's Ministry of Sports has reported that Luxembourg paralympic athlete Tom Habscheid has set a new Paralympic shot put world record in the United Arab Emirates.
From his tour of the United Arab Emirates at the start of the 2019 season, Tom Habscheid has returned with 3 successes and 3 gold medals, as well as a new world record set in the Paralympic shot put in his category (F63) with a throw of 14.97m, surpassing his own "outdoor" record by 44 cm.
With three gold medals and a world record, for a country like the Grand Duchy of Luxembourg, world records held by Luxembourg athletes are sufficiently rare to justify being highlighted in a very special way.
Luxembourg's Minister of Sport, Dan Kersch, has sent a congratulatory telegram to the athlete, reading "Dear Tom, this new world record is a great achievement and, on this occasion, I want to congratulate you, this is a world record that does honour to the whole country, BRAVO! My best wishes accompany you for the rest of your career that is still young, but already exceptional."