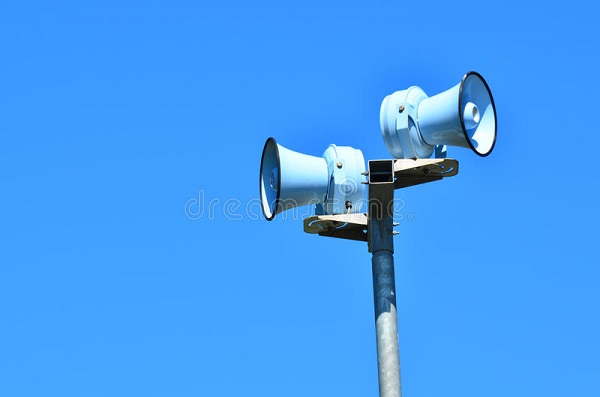 Air raid siren; Credit: Dreamstime
Luxembourg's Ministry of State, together with the Ministry of the Interior and the High Commission for National Protection (HCPN) have confirmed that a further siren test has been carried out today, Sunday 27 November 2022.
Since May of this year, as part of the overhaul of the public alert and information system, the government has been carrying out regular tests of its public alert and information system by undertaking a monthly test of the network of sirens and by sending an SMS alert to the population located in a specific area, as well as a test message via the GouvAlert application.
Until now, these tests have always been announced in advance, in order to raise awareness among the population as well as to reassure them that it is indeed a test alert and not a a real alert informing them of the occurrence of a risk. The pre-announcement also served as preparation for the mobile network operators to make every effort to send the SMS to end users.
However, with the aim of having a high-performance, effective and efficient alert system at all times, the government wanted to carry out an unannounced test, with the aim of putting mobile network operators in a real situation to deal with an event that alerts and informs the population.
The unannounced test took place today covering the municipalities of Bettembourg, Dudelange, Frisange, Kayl, Roeser, Rumelange and Weiler-la-Tour.
Note: only people whose mobile phones were connected to a mobile phone base station in the above area at the time the alert was issued received the following SMS: "LU-ALERT / ALERTE TEST / NO ACTION REQUIRED / NO ACTION REQUIRED / KEINE HANDLUNG ERFORDERLICH / INFOS: GD.LU/LU-ALERT».
The ministties and HCPN stressed that no personal data is being collected or stored as part of the tests in which "No action required / No action required / Keine Handlung erforderlich" is only mentioned in the test messages.
With a constant concern for improvement, recipients are invited to send any feedback to the government by email: lu-alert@mi.etat.lu.