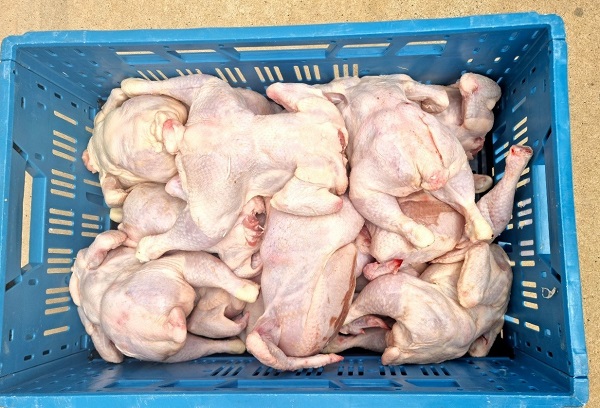 Credit: Customs and Excise Agency
Luxembourg's Ministry of Health and the Customs and Excise Agency have reported the destruction of 130 kilograms of meat after failing a food safety inspection.
Agents of the "health" and "support" departments of the Customs and Excise Agency recently carried out, under the direction of the competent inspectorate and together with agents of Luxembourg's Health Directorate, simultaneous food safety checks of three stores in three different locations.
Following these checks, 130 kilograms of meat of various kinds was seized and destroyed by order of the Diekirch prosecutor's office because it had not been packaged according to the hygiene rules in place.
Two reports were drawn up against the owners of the stores.