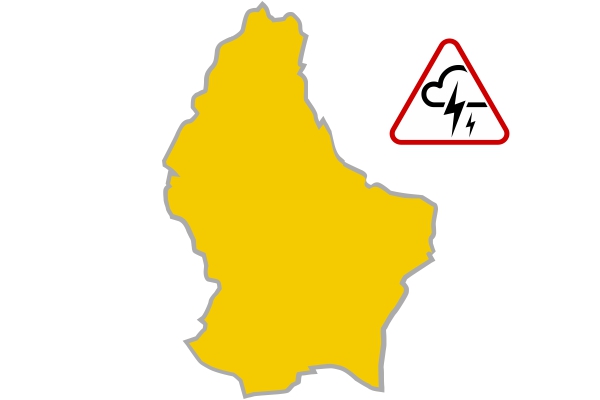 Credit: meteolux
Luxembourg's weather portal, MeteoLux, has issued a nationwide yellow weather warning in relation to thunderstorms for Thursday 30 2022.
This yellow weather warning will be in place across the Grand Duchy on Monday from 15:00 to 20:00.
MeteoLux warned of a risk of potentially strong thunderstorms, locally accompanied by heavy rain, hail and gusts of wind reaching up to 70km / h.