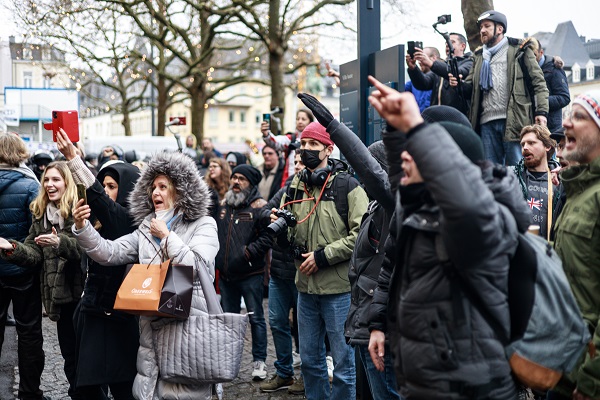 Peaceful Protest in Luxembourg City on 24 December 2021; Credit: Ali Sahib
The Grand Ducal Police have reported that protests held against COVID-19 measures in Luxembourg City on Friday passed off peacefully.
The police had put in place a reinforced system to supervise potential demonstrations in the capital on Friday 14 January 2022 and to ensure public order.
From 18:30 on Friday, two different gatherings formed at Place de l'Europe in Luxembourg-Kirchberg, one consisting of about fifteen protesters and the other made up of around 300 protesters; the police kept the two groups separate.
At around 19:15, the first gathering dissolved at Place de l'Europe. From 20:30, the second gathering also dissolved.
According to the police, these protests passed off peacefully and without incident.
There was no traffic disruption around Place de l'Europe or Glacis car park.