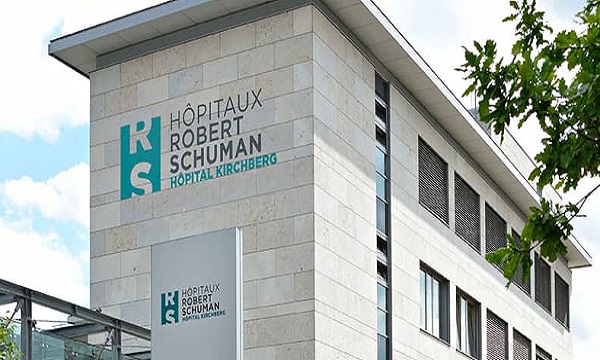 Hôpital Kirchberg; Credit: HRS
In an open letter, the citizen group #NousCitoyens urged potential protesters to abandon plans to hold a demonstration outside Hôpitaux Robert Schuman in Luxembourg-Kirchberg next week.
#NousCitoyens explained that one of the groups of protesters opposed to the government's COVID-19 measures have called for a demonstration against nurses early next week in front of Hôpital Kirchberg. According to the event organisers, the aim is to protest against allegedly "regrettable" decisions by hospital staff. #NousCitoyens argued that there is no way to "verify the authenticity of these vague and rumour-based accusations".
However, in light of the unrest that accompanied recent protests, the citizen group stated: "We cannot let actions of this kind happen again". It added that its members consider hospitals "one of the sanctuaries of our common life that must remain free of political, partisan or any other kind of dispute".
#NousCitoyens expressed its shock over the plans to protest against "those who, in addition to the patients themselves, have suffered most from the pandemic, namely doctors, nurses and hospital workers".
The citizen group concluded by caling on the protest organisers to "cancel this event and abandon all similar initiatives".